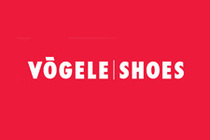 Miles accrual applicable only on cash payments
About Vögele Shoes
Shaped by over 1500 dedicated employees and a long family history, Vögele Shoes is a major Swiss fashion brand that belongs to the independent company Karl Vögele AG. For three generations, the brand has stood for pleasure in really good, stylish shoes. It is this philosophy that has ensured our success for over 90 years. With around 200 outlets across Switzerland plus an online store, we are never more than a few steps or clicks away from the customer with our wide range of footwear for the whole family.
Vögele Shoes celebrates the fashion that underlines our customers' resolutely personal style, appealing to fashion-conscious, sophisticated shoe lovers who want to look good and have fun with their own style.
Shop with Vögele Shoes and avail benefits
Spend your miles
Choose PointsPay to pay for your purchase using miles.
Collect more miles
Choose PointsPay to pay for your purchase using miles,debit/credit card and collect miles.
How it works
1.Browse
Shop online with your favourite merchant and proceed to checkout as you normally would
2.Shop
Look out for a PointsPay button or logo when selecting your payment method
3.Earn
Log in with your Miles & More credentials and pay with miles or a combination of miles and card payment to earn miles.